56º Sand HWedge
56DCWRH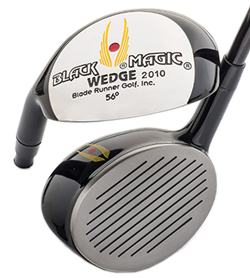 The short game is full of challenges. The Black Magic 56° Right Handed Sand Wedge is a sure stroke saver from any conditions. For Left Handed Club, call our toll free number.
All orders will start shipping 10-24-2016
And yes, we ship to Australia!
To see how it works, go to "How it works"
All wedges conform to USGA Rules
Polara Golf Balls
Ultimate Straight (9.99) XD (9.99)