2 Club Set - 40º & 55º
00000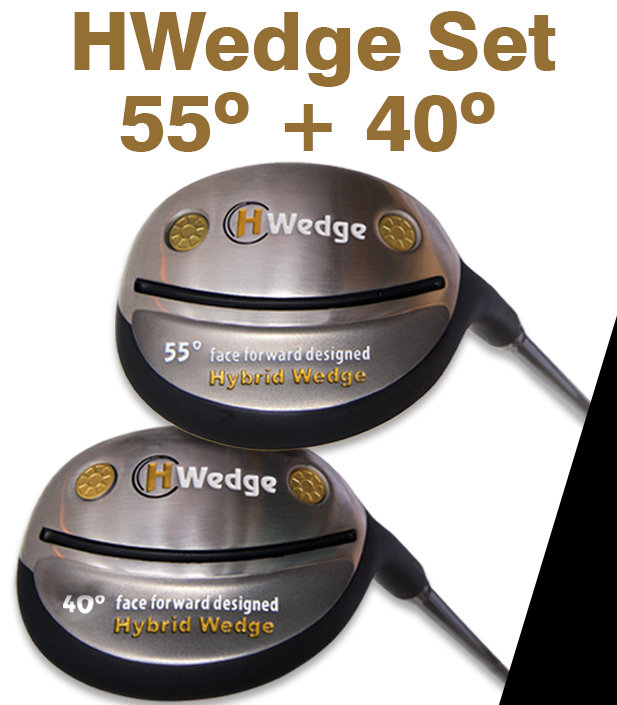 Take advantage of a complete 2017 2 Club HWedge set including our 55º and 40º hybrid wedges. The 55º is your sand wedge, perfect for recovery from bunkers and Rough. Hit high pitch shots with spin, enjoy the game as you score and get out of deeper grass around greens. The 40º Chipper is perfect for long bunkers, bump and run and high approaches within 120 yards.

Get both hybrid wedges at a discount today.
All HWedges come with a 30 day money back guarantee and are USGA Conforming.

Please note: All upgrades don't follow our money back guarantee. If you upgrade shafts, grips, length, this all voids our Warranty. There will be a 25% re-stocking fee.